NRA Range Safety Officer Course

This course is nine hours long and is conducted in a classroom and may include a Range facility. Range Safety Officer candidates will learn roles and responsibilities of an RSO; Range Standard Operating Procedures (SOPs); range inspection; range rules; range briefings; emergency procedures; and firearm stoppages and malfunctions. Each Range Safety Officer Candidate will receive an RSO Student Study Guide, a Basic Firearm Training Program brochure, an NRA Gun Safety Rules brochure, an Instructor Application/Course Evaluation form.
PLEASE NOTE: Certs are issued by the NRA training department, therefore there is also additional certification and processing fees payable to the NRA ($30.00 for NRA members & $50.00 for non-members) for initial certification as a NRA RSO.
Please download and read our Liability_Waiver.pdf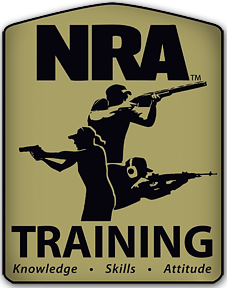 Upcoming Classes
Click Register Now below!